Online Banks: Our Top Picks
These are our favorite online banks this year, based on their rates and features.
Which institution is right for you and your money?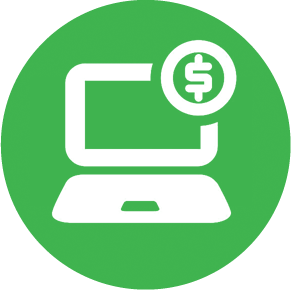 In recent years, online banking has grown more popular than ever. Just take one look at the interest rates and products offered by many of these web-based institutions, and it's easy to see why.
Of course, some people are still skeptical when it comes to signing up with an online bank. Yes, it's true that you lose the convenience and peace of mind that comes with having a branch down the street. However, when you bank online, you gain some of the best savings rates the market has to offer, the lowest fees, and an array of financial products to suit your needs. Plus they're just as secure as the brick-and-mortar chains.
Here's a look at our top online banks for 2021 as well as their most current interest rates offered. Immediately following this list you can read on to learn a bit more about what online banks are, how they work, what makes them safe, and the other sorts of financial products you can expect to find offered there.
By the end of this article you should not only be comfortable banking online but know exactly which institution is right for you and your money.
Why Choose an Online Bank?
You may be wondering why someone would choose an online bank over the brick-and-mortar options in their own neighborhood. After all, banking online seems more restrictive… right?
Well that can be true in some cases. However, picking the right online bank can actually make your finances easier and more enjoyable to manage in many ways. The biggest reason to choose an online bank, though?
The interest rates.
Since online banks don't have to worry about managing branches and the expenses involved with such, they offer interest rates that are often 300-400% the national average. Not only that but they are typically fee-free regardless of the balance held or the initial deposit made.
Are Online Banks Safe?
There's something comforting about being able to walk into a local branch and speak to a bank representative face-to-face. Online banks don't offer customers that luxury, so it seems only natural to hesitate when giving them your money for safekeeping.
There's no need to fear though. Today's best online banks are not only backed by decades of quality customer service and exceptional financial products, they are also FDIC insured. In fact, all of the banks listed here are FDIC insured, meaning that your money is protected up to $250,000.
How Is Money Exchanged?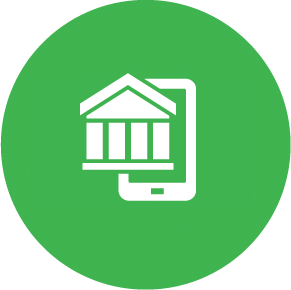 If you can't walk into a local branch or drive through to make a deposit, how can you actually fund your online account? And if you don't have an ATM card (as some online banks don't provide them), how do you get your money when you need it?
Online banking can have its limitations. With the right planning and by choosing a bank that best suits your needs, you won't even notice the difference (plus your money will be earning considerably more than it is now).
Deposits can be made via ACH transfer; cash deposits at ATMs or in select branches; check deposits via mobile app, at ATMs or in select branches; or via wire transfer. Your options depend on the online bank you choose.
Withdrawals can be made in similar ways. Online banks will offer a combination of options including ATM withdrawals, ACH transfers, wire transfers, provided checks or in-person withdrawals at select branch locations.
If you're a hands-off saver, you may not care how your money is accessed at your online bank. If you tend to move your cash around however, be sure to pick the online bank that best meets your specific needs.
Should I Go With an Online Bank?
There are many online banks to choose from today, almost all offering interest rates well beyond average and an array of other financial products to boot. Choosing the right online bank for your money will not only make its management easier but it will net you more earnings each and every month.
Some banking customers need the comfort and security of a local branch (though, of course, there are some "online" banks that offer access to limited brick-and-mortar locations). For everyone else, banking online can be an easy way to keep your money tucked away and earning the highest yield possible.