Best CDs of 2021: Our Top Picks
Here are our top choices for CDs this year, based on features and rates offered:
Which Bank Is Right for Your Savings?
There are many ways to grow your savings, depending on your needs and when you plan to spend those funds. One of the best products for earning interest on your cash without risk, though, is the certificate of deposit, or CD.
You'll find CDs offered by most brick-and-mortar banks, with a variety of term lengths and features. However, the best rates are most often found offered by online banks, which have exploded in popularity in recent years. These banks not only have market-topping returns, but the ease with which you can open a new CD is impressive.
Traditionally, CDs are free savings products, though there are some fees you'll need to watch out for (namely, penalties for early withdrawal). Here's a look at the banks offering the most enviable CDs this year, along with their rates, terms, and features. That way, you can find the perfect product for you and your money, based on how much you want to earn and how long you can confidently set your funds aside.
Following this list, you can read on to learn more about CDs and when/why they are a better option than savings accounts. We will also talk a bit about CD ladders and how they can ensure you'll always have access to your money if you need it, while still earning the maximum in returns.
With that said, let's get started on finding you the best certificate of deposit options for 2021.
When to Choose a CD?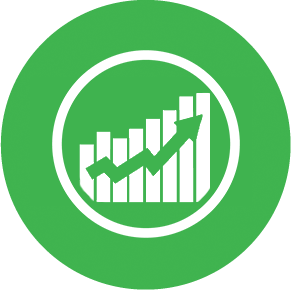 When dealing with your savings, you may be wondering when you should choose a savings account over a CD, and vice versa. Well, before you choose a CD as your financial product of choice, there are a few things to ask yourself.
The most important thing when evaluating a CD is determining how long you can afford to lock that money away. A CD is different from a savings account in that the funds are not readily accessible and, oftentimes, not accessible at all without steep penalties. If there was an emergency, do you have alternate funds you could utilize? If not, then a CD might not be the place to put your money.
However, if you are sure that you can live without that money for a set period of time, then finding the right CD term and length is important.
Typically, if you are choosing a term less than 12 months long, you will be better off just keeping your funds in a high-yield savings account. The interest rates there are often two or three times higher than those offered by 3-, 6-, and 9-month CD products.
Beginning at the 12-month mark, CD rates usually jump up pretty quickly. This offers you the ability to earn maximum returns on your savings while also choosing the term that best fits your life.
Are CDs Safe?
Investing is always risky and, as we hear all the time, "investments are not guaranteed." Well, that is part of the appeal of a certificate of deposit: your return is guaranteed and your money is safe.
CDs offer a rate of return that is locked in and not subject to change (unless you have one of the rate bump CD options, in which case your rate will only be able to change in a direction that benefits you). When you agree to a CD term and fund your account, you will know exactly how much money you'll earn by maturation and when the funds will be available — no surprises and no risk.
On top of that, all of the banks listed here are also FDIC insured. This means that your money is protected up to $250,000.
Should I Go With a CD?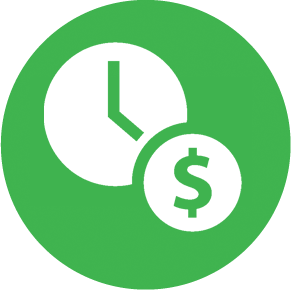 Avoiding early withdrawal penalties is the biggest takeaway with it comes to CDs. You are offered a significantly higher rate of return on your money — when compared to a savings account or MMA — but the caveat is that you guarantee your deposit for a period of time. If you break that agreement and withdraw your funds early, you will pay a high price.
Early withdrawal penalties can easily eat away 3 to 12 months' worth of interest on your CD, depending on the original term length. If you pull your funds out before you've even earned that much in interest, you'll actually have to pay the penalty out of your principal balance… meaning that you'll walk away with less than you had to start.
A CD is a great savings option if you are absolutely sure that you can afford to set those funds aside for a specified period of time. If you are saving for a down payment on a home or a future family vacation, a CD might be the perfect place to stash your cash. However, if that money is earmarked for emergencies, and you don't have alternate funds to pull from in case something does happen, a CD might be too risky for you.
If you do choose to put your savings in a CD, be sure to find one that offers the highest interest rate available for your term in question. Most times, this will be found at an online bank, as their rates often overshadow those offered by brick-and-mortar banks. Rates may vary by term length and initial deposit, so read the fine print before you choose.